Are you looking for the perfect de-shedding tool for your furry friend
OurDOGDE-SHEDDING BRUSHis the best choice for you!
Mats don't only make the coat look disheveled, but also irritate the skin and turn into a breeding ground for parasites. This only means more irritation, more scratching causing the unhealthy mat growth and tangles. OurDOG DE-SHEDDING BRUSHis the perfect solution to a healthy fur coat and cutting shorts the expensive grooming trips.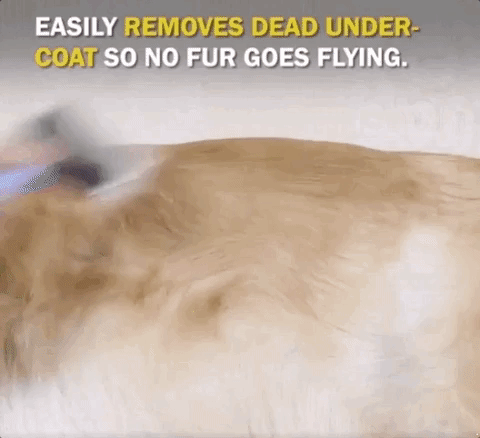 Reduce shedding:Regular brushing removes excess dead hair from your dog's undercoat.
100% Safe for your furry friend:Designed with rounded teeth ends, the brush plays a dual role in massaging and de-shedding.
Improve blood circulation:Our tool is also designed to increase blood circulation and will leave your dog¡¯s coat soft and shiny.
Time efficiency:features 10 hardened steel serrated blades that can tackle unmanageable mats and tough tangles gently and efficiently while protecting the undercoat.
No effort:the grip handle keeps your hand in a natural position to reduce fatigue. Non-slip rubber coating provides greater control for safe, effective mat removal with minimal effort.
Stop pulling the hair out:Slightly sharpened blades smoothly cut through the toughest mats.
Durability:Durable and easy to clean.
Recommended by professional groomers:for faster and more impressive grooming results.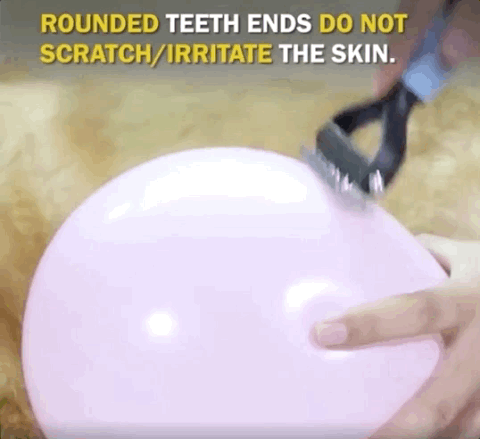 OurDesheddingbrushis designed to work perfectly on all pets!

Size: (lL*W*H) 17.6cm X 6.60cm X 2.50cm / 6.89" X 2.60" X 0.98".


Limited Time Offer: Get yours now while the offer is still valid!


We want you to love our new de-shedding brush! if for whatever reason you are unhappy please contact us for our no questions asked 30-day money-back guarantee!