SlowDown Eating
Tweepets pets feeder was designed to slow down feeding andencourages our dogs to eat at a natural pace.
The benefits of this can include reduced bloating, overeating, vomiting, and obesity.
Your pet will love licking their favorite pastes of four Tweepets feeder.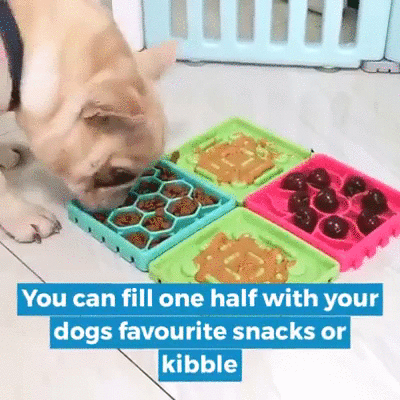 The Perfect Distraction
If your dog hates its grooming time, thenTweepetsis the perfect distraction, simply lather the licking mat with peanut butter or another delicious paste and you can start grooming him/her or trim his/her nails
How Dol Use lt
Simply fill it with kibble, treats orpastes and let them feast!
It's also super simple to clean!